Precautionary Drinking Water Advisory

The Water Security Agency (WSA), has advised that the Canora Rural Pipeline Utility Board issue a Precautionary Drinking Water Advisory to the Canora Rural Public Utility Board's pipelines users of the north and west pipelines of the Village of Buchanan including the Village of Buchanan and the Village of Rama.

A precautionary drinking water advisory is required due to a water line break which may result in low chlorine residual in the distribution system and also turbidity levels exceeding the Provincial standards. Disruptions such as this, compromises the safety of the Canora Rural Public Utility Board's drinking water. Therefore, WSA is issuing a Precautionary Drinking Water Advisory (PDWA) for the users of the Canora Rural Public Utility Board.

This advisory goes in effect immediately Wednesday, July 26, 2017
and will be in effect until further notice.

Click see details about this advisory.
Landfill Hours
The Transfer Station is open Wednesdays, Saturdays and Sundays
from 9 a.m. to 3 p.m.
Fee is $10 per half ton or trailer including trees.
Unbagged leaves and grass is accepted free.
Welcome!
We are home to Good Spirit Lake, just half an hour's drive northwest of Yorkton, Saskatchewan, Canada and the Trans Canada Yellowhead Highway.
It's a beautiful spot, famous for its sand dunes and friendly, shallow beaches. It's also home to the beautiful Good Spirit Lake Golf and Family Resort, beside the Good Spirit Lake Provincial Park.
Well-developed snowmobile trails and renowned goose and duck hunting also make the area a popular destination.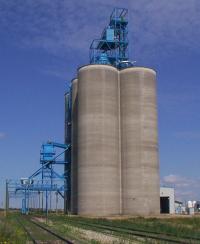 Good Spirit Lake has many well established resort areas, with people from all over viewing it as the place to own a cottage. Many are purchasing lots with the intention of making these resorts their permanent residence or retirement home.
The R.M. of Good Lake has a diverse blend of excellent farmland and pasture land surrounding the lake. The R.M. of Good Lake is home to the Viterra and Pioneer grain terminals, which are major delivery points for grain and oilseeds in the Canora area and beyond.
For much more information check out the Resort Area Properties.
To discuss residential, agricultural and business opportunities in the R.M. of Good Lake, contact Diane Jamieson, RM Administrator:
RM office is located at 401 Main Street in Canora, across from the Town offices
Mail the RM office at Box 896, Canora, SK. S0A 0L0
Phone the office at (306) 563-5244
Fax (306) 563-5005
Email the RM office at rm274@sasktel.net
The RM office is open Monday to Friday from 8:00 a.m. to 4:00 p.m., and closed over the lunch hour.
| |
|