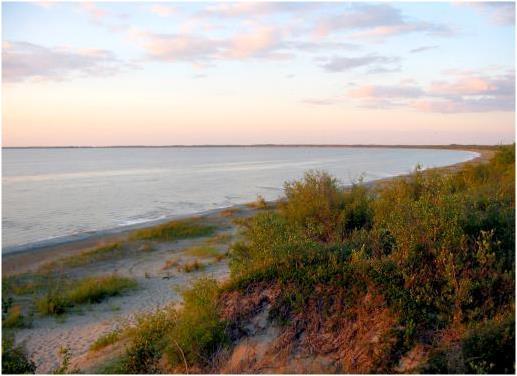 A view from the sand dunes
IMPORTANT -- Landfill -- Winter Hours (November 13, 2018 to April 30, 2019)
Note Change: Transfer Station will be open during winter on the following days.
Hours of Operation: 10:00 a.m. to 2:00 p.m.
Saturday, December 1, 2018
Saturday, January 5, 2019
Saturday, February 2, 2019
Saturday, March 2, 2019
Saturday, April 6, 2019
** No pre-booked appointments necessary - as previously posted.
Fees: $10 per half ton or trailer, including trees.
Un-bagged leaves and grass are accepted free.
Election Results
Division 2 ~ James Morton - by Acclamation
Division 4 ~ Ken Demchuk - by Acclamation
Division 6 ~ Julius Dziaduck - by Acclamation
October 25th, 2018 ~ BI-Election Results - Division 1
Theodore Trotz - 47 Votes
Richard Stefanyshyn - 30 Votes
Welcome!
Click here to view the 2017 Financial Statement
Check out the EVENTS tab to keep up to date on meeting dates, election information, etc.
We are home to Good Spirit Lake, just half an hour's drive northwest of Yorkton, Saskatchewan, Canada and the Trans Canada Yellowhead Highway.
It's a beautiful spot, famous for its sand dunes and friendly, shallow beaches. It is also home to the beautiful Good Spirit Lake Golf and Family Resort, beside the Good Spirit Lake Provincial Park.
Well-developed snowmobile trails and renowned goose and duck hunting also make the area a popular destination.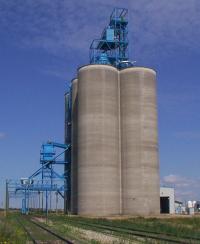 Good Spirit Lake has many well established resort areas, with people from all over viewing it as the place to own a cottage. Many are purchasing lots with the intention of making these resorts their permanent residence or retirement home.
The R.M. of Good Lake has a diverse blend of excellent farmland and pasture land surrounding the lake. The R.M. of Good Lake is home to the Viterra and Pioneer grain terminals, which are major delivery points for grain and oilseeds in the Canora area and beyond.
For much more information check out the Resort Properties.
Recycling
Click here to see what can be recycled and what are unacceptable items.
Contact Information
To discuss residential, agricultural and business opportunities in the R.M. of Good Lake, contact Diane Jamieson, RM Administrator:
RM office is located at: 401 Main Street in Canora, across from the Town office
Mailing Address: Box 896, Canora, SK, S0A 0L0
Phone Number: (306) 563-5244
Fax Number: (306) 563-5005
Emailing Address: rm274@sasktel.net
The RM office is open Monday to Friday from 8:00 a.m. to 4:00 p.m., and closed over the lunch hour.
Council
Reeve - David Popowich
Division 1 - Theodore Trotz
Division 2 - James Morton
Division 3 - Robert Steffenson
Division 4 - Ken Demchuk
Division 5 - David Moroz
Division 6 - Julius Dziaduck